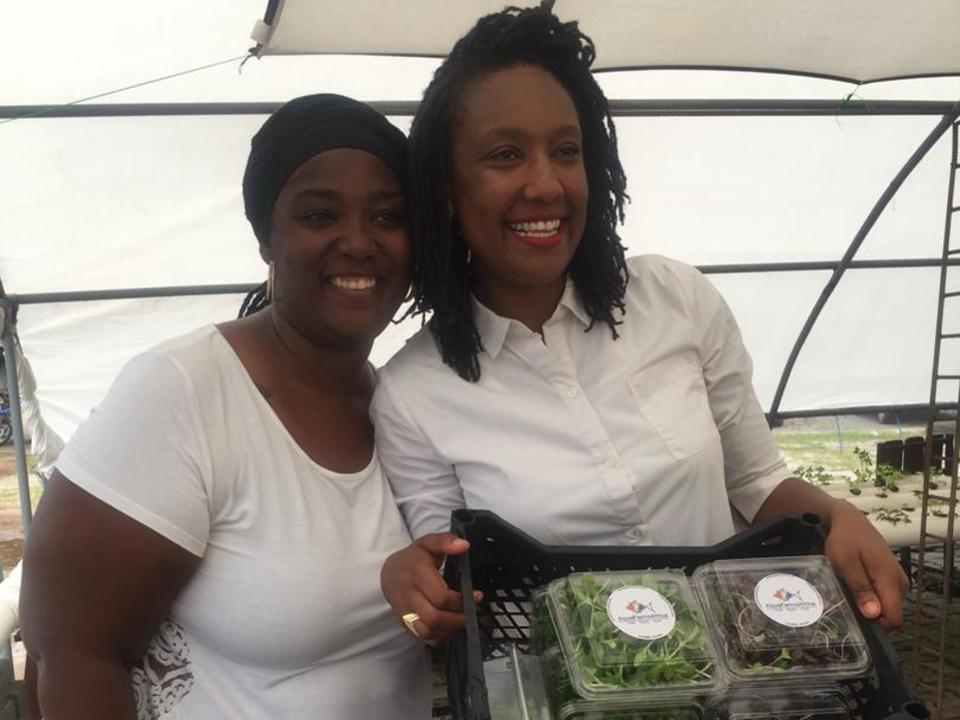 The way we grow and choose our foods are changing. Climate change has made weather unpredictable, threatening the productivity and livelihoods of small holder farmers. It's not just a big deal for the farmers, it's a big deal to anyone who eats. According to the United Nations, family farms grow 80% of the world's food.
Many consumers are making choices to improve our food system whether they are buying imperfect produce or lab-grown beef. Consumers with the disposable income to do so are increasingly choosing organic options. Market research indicates that the global market for organic foods will continue to grow by 15% annually through 2024.
Two entrepreneurs are not just changing their consumption patterns; they are fixing the system. Bequita Mahama and Wiatta Thomas met in an online African repatriation group, a forum for people in the African diaspora thinking about moving to the continent. They realized that they both shared a passion for economic development and an idea that aquaponic agriculture could be a good tool for increasing incomes and reducing food insecurity.
"I needed to figure out how to grow food while being environmentally conscious and to remedy those [economic and environmental] problems, so that I could not only grow food for my family but also be a service to those in my community. After much research and trials, aquaponics was the answer," said Mahama.
Instead of becoming competitors, they joined forces and co-founded AquaFarms Africa. Mahama had the technical expertise in aquaponics and Thomas had been building businesses in Guinea for years.
Aquaponic systems are well suited for the world we live in today. You can start one in an urban environment. The systems require +90% less water than traditional agriculture and are completely organic, removing the threat of toxic runoff. They are also climate controlled, giving the farmer power to make the most unpredictable input in their production completely controlled.
At AquaFarms Africa, the farmers are growing high-value niche products for local supermarkets, restaurants and hotels. They are replacing imports and keeping revenue in the pocket of the farmers.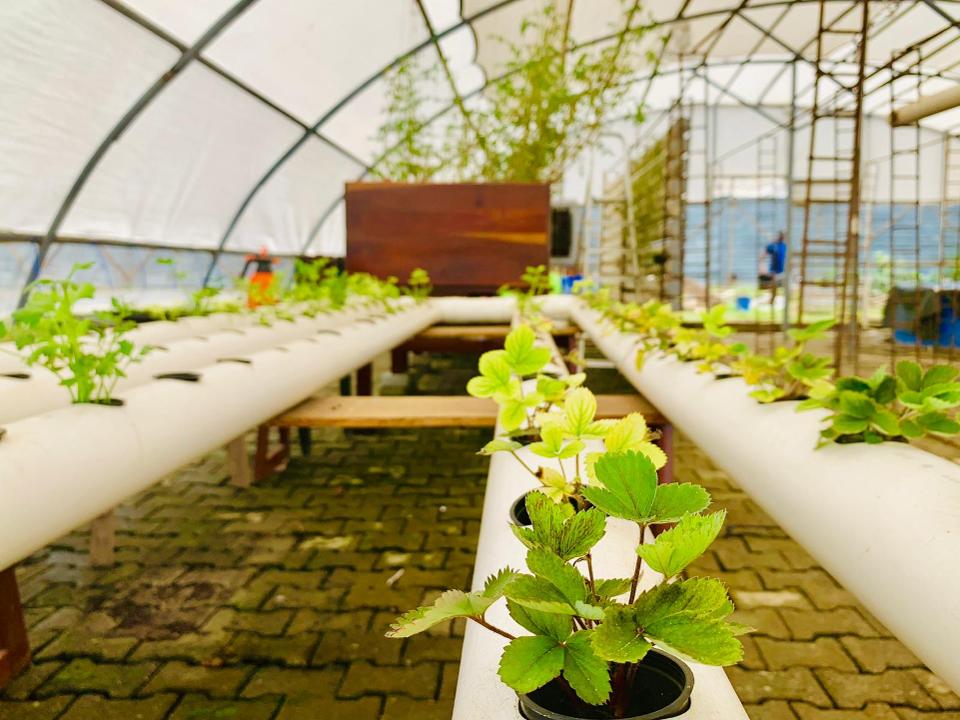 The company's unique business model is also designed for the realities of the market. Youth unemployment rates in Guinea are more than 60%. And due of the difficulties of starting, financing, and operating a business in the country, it's nearly impossible for youth entrepreneurs to launch something that provides consistent income. AquaFarmers, on the other hand, get training, access to inputs, and connections to buyers.
While Guinean lawyers working in France or Development Finance Institutions in New York can invest in an AquaFarm, the company also provides financial solutions so that young Guineans can become owner-operators. "The financial ownership model is particularly effective because it empowers almost anyone to be an AquaFarm owner, therefore creating a win-win scenario for both investors and aspiring African entrepreneurs," explains Thomas. Marly Saran Diane, a young woman who was trained to become a future franchise owner said, "I feel for the first time that I'm ahead of the curve. I feel like I'm doing something that's more innovative in the farming sector than anything I've seen in Guinea."
That's the real beauty in the model. Each individual AquaFarmer does not just contribute to mitigating climate change and increasing food security through their consumption choices. They become powerful entrepreneurs acting collectively to change the system. And considering the status quo, that systems change is exactly what the world needs.